HEADQUARTERS - LAINATE (MI)

Headquartes are located in Lainate (Mi), very close to Milan, in a modern building hosting the General Management, Sales & Marketing, Administration and Information & Technology Depts.
A fully equipped modern technical training centre is also available together with a 1.000 m2 showroom offering a full range of products.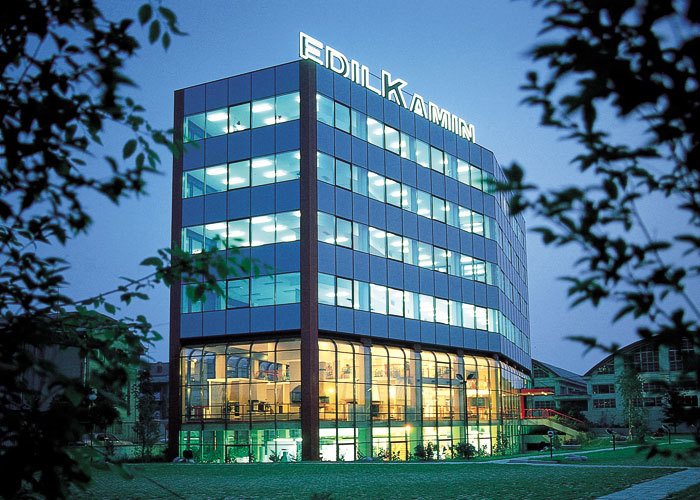 SHOWROOM - LAINATE (MI)
Lainate premises host an extensive 1.000 m2 showroom all over three floors, displaying the entire Edilkamin range in an avant-garde context with working products as well.

PUBLIC SHOWROOM – Lainate (MI) - via Mascagni, 7