Klima with Food Warmer
20 kW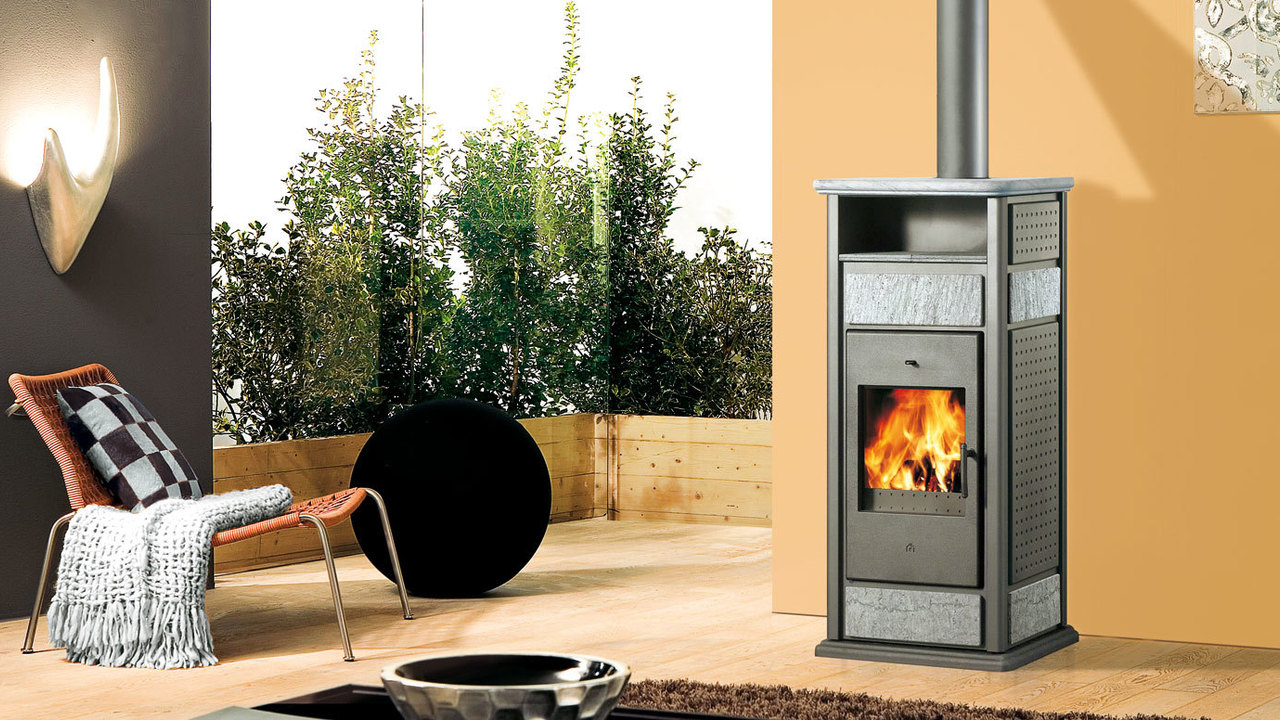 Wood burning thermo-stove
Klima with Food Warmer
Rustic thermo-stove, which also adapts well to modern environments.

A strong steel structure is the heart of this machine, adorned with a soapstone covering. Sides, door, base and fire surface are all realised in cast iron.
The upper part is also supplied with a practical food warmer.

Production of domestic hot water using appropriate kit.

| | | |
| --- | --- | --- |
| Technical data | | min/max |
| width | cm | 64 |
| depth | cm | 56 |
| height | cm | 127 |
| fireplace mouth measurement (W x D x H) | cm | 34x33x44 |
| useful output | kW | 19,7 |
| useful output to the water | kW | 11,5 |
| efficiency | % | 80,7 |
| fuel consumption | kg/h | 5,3 |
| water content | l | 40 |
| Ø combustion product outlet | cm | 15 |
| Ø external air intake | cm | 16 |
| total weight | kg | 305 |
| vol. that can be heated (depending on the type of system) | m³ | 515 |