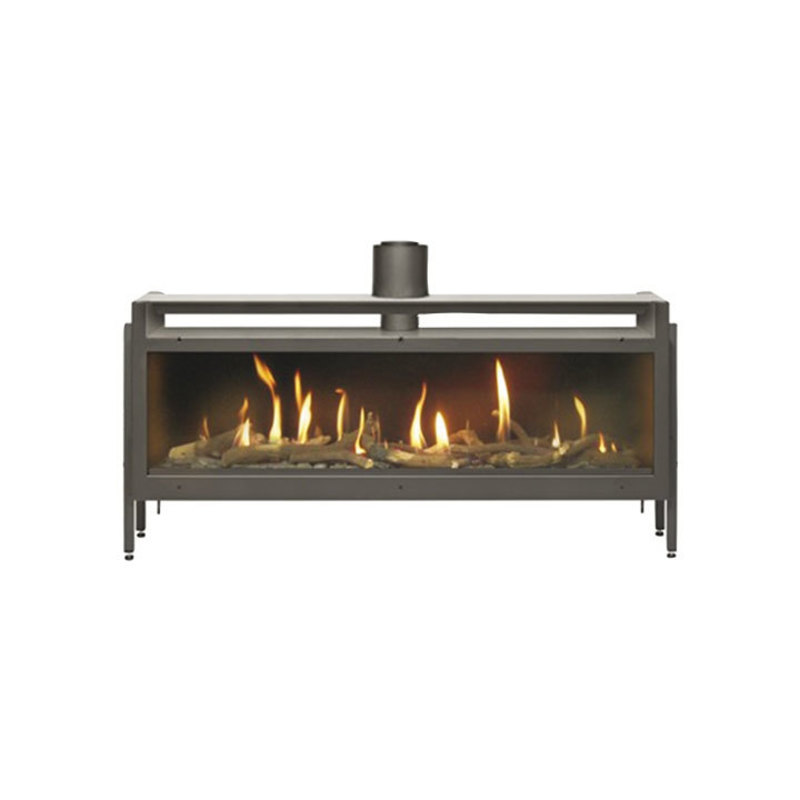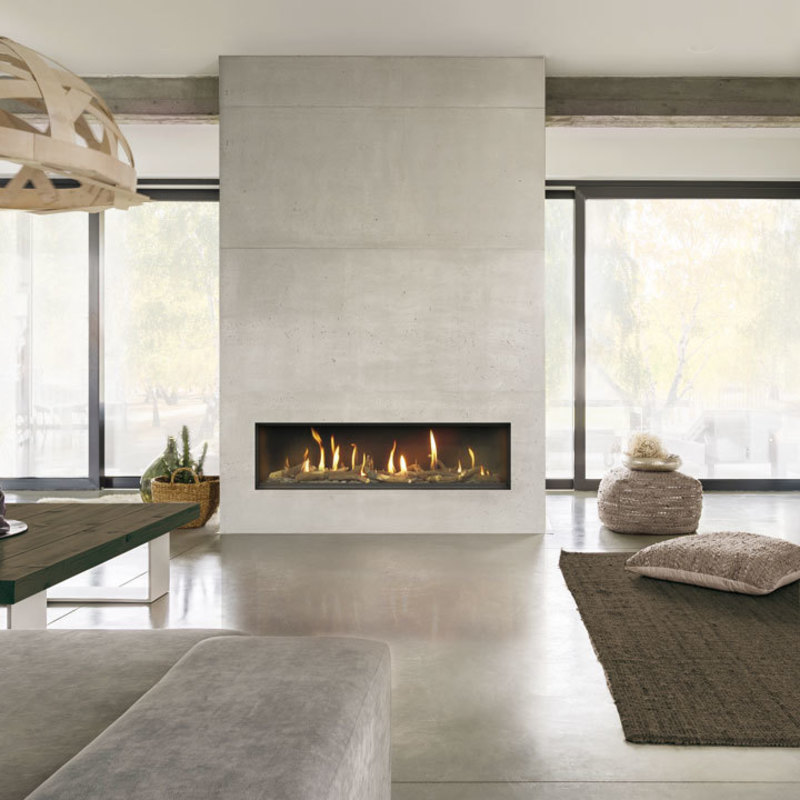 Natural gas fireplace with ceramic glass resistant to high temperatures.
MAXIMUM CONVENIENCE
• Remote control with LCD display to adjust the room temperature and flame intensity. It allows you to manage the functions manually or to set the day/night timer.
• Minimum maintenance: the fireplace with pebbles or ceramic logs* and the glass front all remain clean.
• Fuel always available: with gas, you do not need to "stock up".
• No waiting time: all you need to do is push a button and the flame is instant.
SAFETY FIRST
• Combustion air is taken from outside the home, so it does not impair the quality of air inside (installation type C11 or C31).
• The gas fireplace is also suitable for use in the bedroom (please refer to your own Country Laws).
| | | |
| --- | --- | --- |
| Technical data | | &nbsp |
| width | cm | 153 |
| depth | cm | 41 |
| height | cm | 79 |
| visible flame W x H | cm | 137x32 |
| max/min heat capacity | kW | 10/4 |
| nominal/reduced heat output Pn | kW | 7,3/2,9 |
| yield | % | 73,4 |
| consumption G20 Nom./Red. (M) | m³/h | 1,057/0,423 |
| consumption G31 Nom./Red. (L) | Kg/h | 0,788/0,315 |
| efficiency | class | 2 |
| NOx | class | 5 |
| exhaust type | | C11 - C31 |
| STANDARD exhaust pipe diameter | cm | 20 |
| total weight | Kg | 100,5 |