Meg Più
30 kW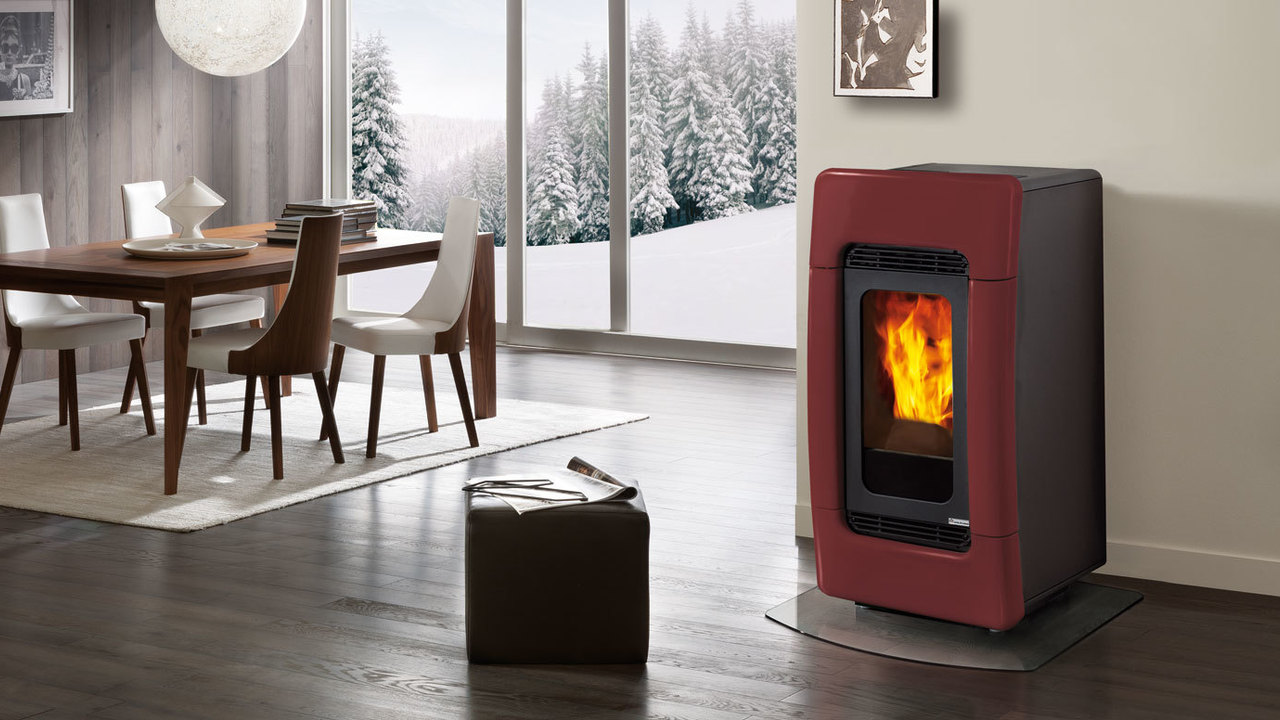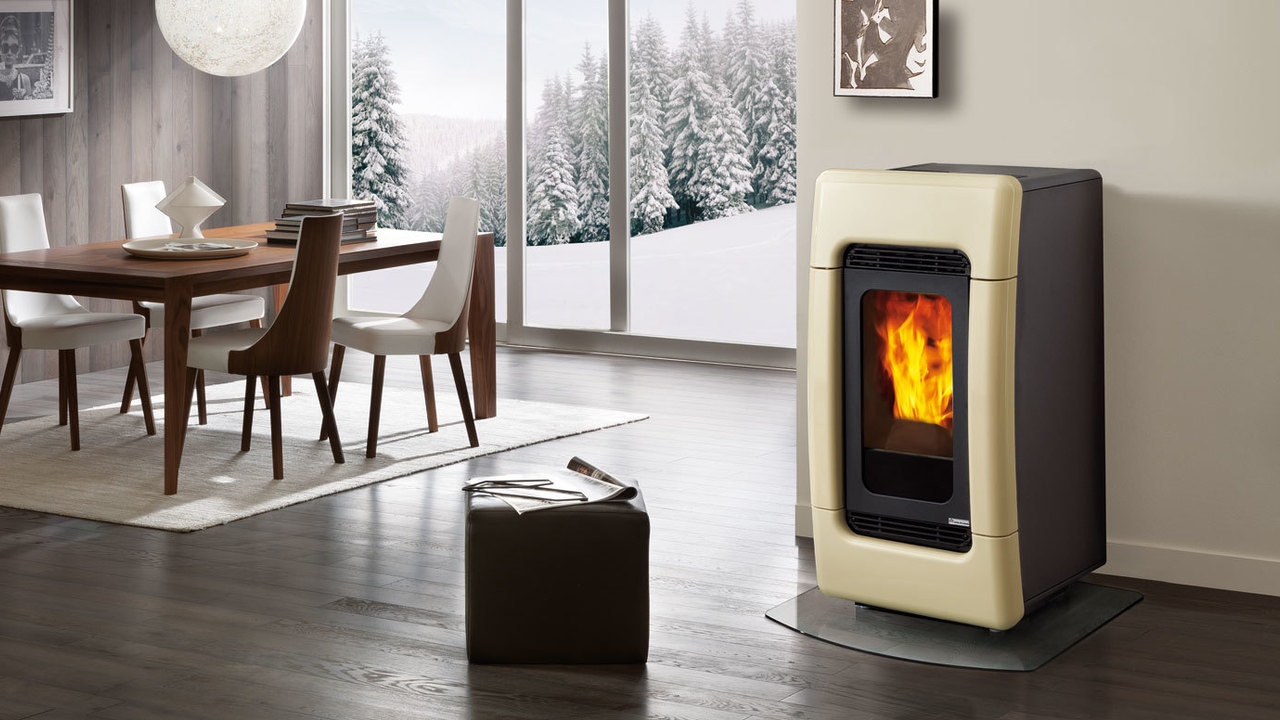 Pellet burning thermo-stove
Meg Più
Pellet boiler stove that supplies radiators and floor radiant heating panels throughout the home.
It can be combined with solar heating panels and/or gas-fired boiler. Available with steel sides and ceramic front in three colour options: parchment and bordeaux.
It produces hot air for heating the installation room as well.

• Leonardo system for automatic control of pellet combustion
• Cast iron door with black screen-printed glass
• Cast iron top and base, steel grille
• Cast iron and steel firebox
• Remote control with display included
• Front fan with 230 m3/h flow rate
• hot air ventilation (modulable and deactivatable)


OPTIONAL
• Kit Wi-Fi
• GSM, allows for switching the stove on/off via mobile phone
• Possibility of producing domestic hot water production using appropriate accessories

| | | |
| --- | --- | --- |
| Technical data | | min/max |
| width | cm | 59 |
| depth | cm | 68,5 |
| height | cm | 121 |
| useful output | kW | 9/30,3 |
| useful output to the water | kW | 6,5/25 |
| efficiency | % | 92,2 |
| fuel consumption | kg/h | 2/6,8 |
| tank capacity | kg | 40 |
| autonomy | h | 6/20 |
| water content | l | 35 |
| Ø combustion product outlet | cm | 8 |
| Ø external air intake | cm | 5 |
| total weight | kg | 339 |
| vol. that can be heated (depending on the type of system) | m³ | 790 |
Pellet burning thermo-stove
Other models