HIGH EFFICIENCY, MINIMUM MAINTENANCE AND MINIMAL EMISSIONS



The 3C System catalytic ceramic combustion chamber, an innovation introduced for the first time by Edilkamin, offers considerable advantages:


• high efficiency
The 3C SYSTEM ceramic catalytic combustor increases combustion temperature, ensuring high efficiency.

• minimum maintenance / long autonomy
The 3C SYSTEM allows for complete pellet combustion which reduces ash production to a minimum and, increases the time between required cleanings to more than 3 weeks.

• minimal emissions
The 3C SYSTEM ceramic catalytic combustor significantly reduces emissions released into the atmosphere.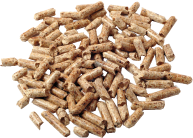 3C System is included on pellet burning thermo stoves, pellet burning boilers, and pellet fireplaces (check based on the individual models).