OPTIMISED CLEANING FOR LONGER AUTONOMOUS OPERATION



It is a totally innovative, "Edilkamin Patented" system that exploits the dual action of the pellet-loading screw feeder..

eBrusher is a system for cleaning deposits from the combustion chamber left from burning pellets.

The system is so effective that it offers months of autonomy without the need to clean the combustion chamber manually.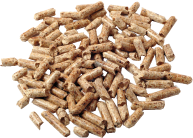 E-brusher is included on dual-combustion stoves, and pellet burning boilers (check based on the individual models).