PERFECT COMBUSTION UNDER ANY CONDITIONS



System Leonardo: System able to automatically manage combustion. Continuously detect the main parameters of combustion, affected by:
chimney flue characteristics
(bends, length, shape, diameter, etc.)
environmental conditions

(wind, humidity, atmospheric pressure, high altitude installation, etc.)
characteristics of the pellets

(essence of wood, compactness, degree of humidity, etc.)

and consequently intervenes to guarantee optimal operation and fuel savings.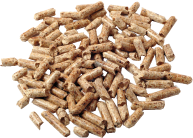 Sistema Leonardo are included on the pellet burning stoves, pellet burning thermo stoves, pellet burning boilers, and pellet fireplaces (check based on the individual models).