Cherie H 10 EVO
Cherie H 14 EVO Steel
15 kW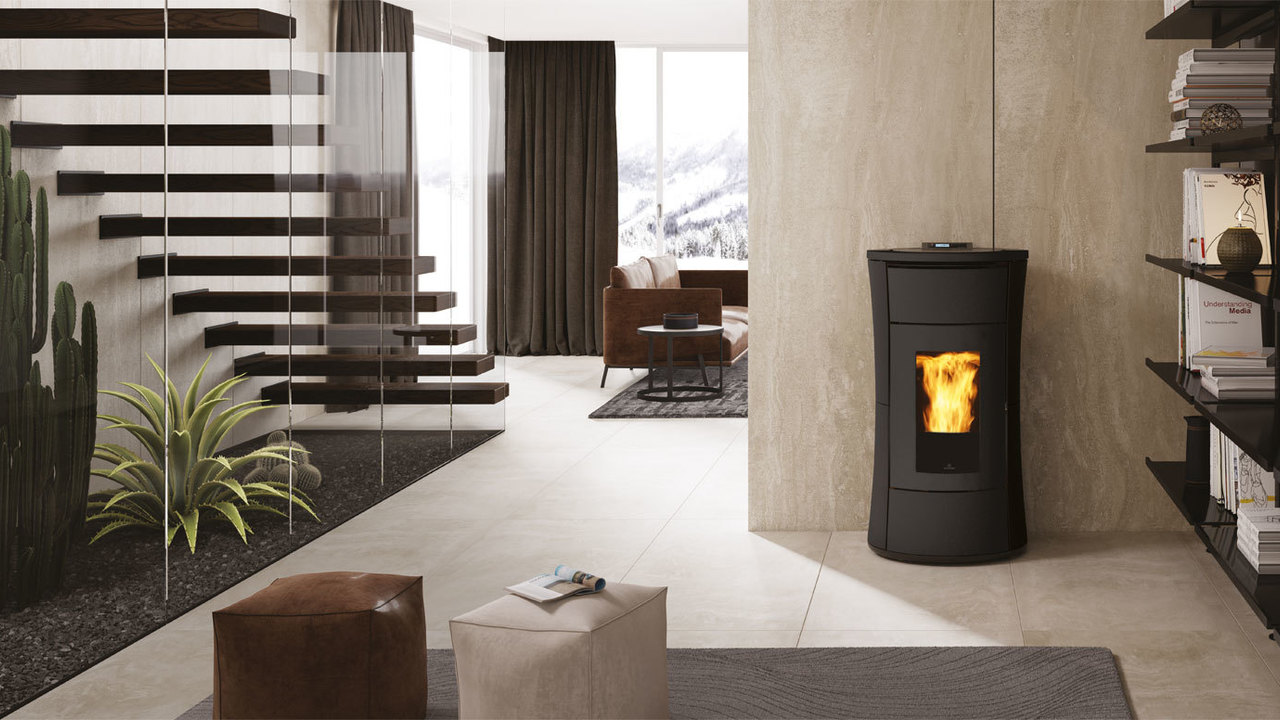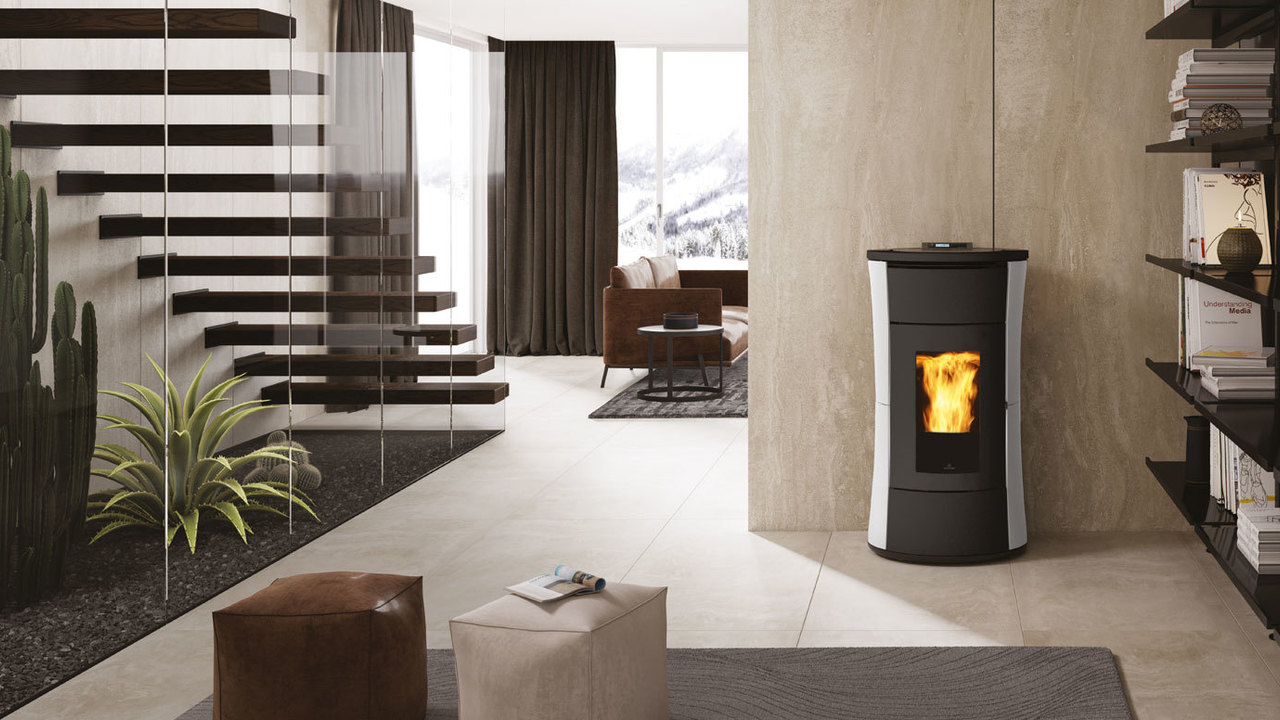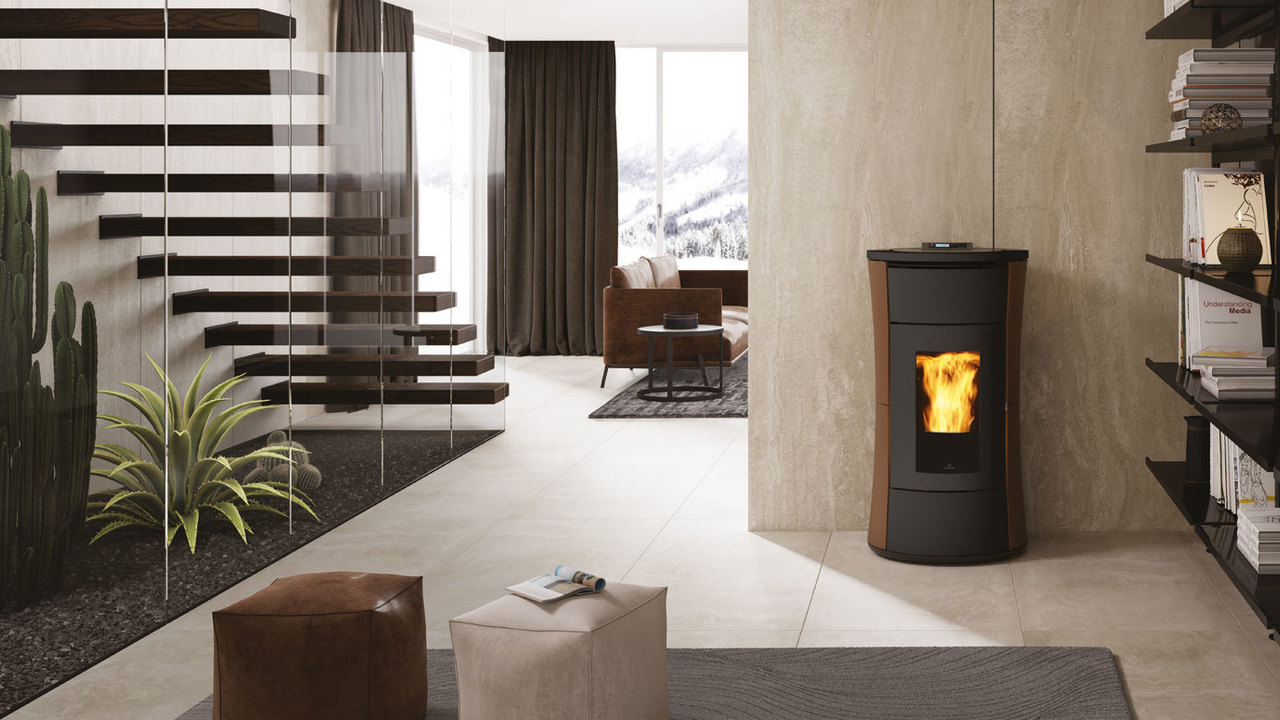 Pellet thermo stove
Cherie H 10 EVO
Cherie H 14 EVO Steel
Pellet thermo-stove produce hot water to feed radiators and under floor heating panels throughout the house and they can be combined with solar panels to create a modern heating system.

Produces hot air (can be deactivated) to heat the room where it is installed.
• Steel combustion chamber
• Ceramic ignitor
• Systems display settings, with terminal board for external probes
• Smoke outlet Ø 8 cm rear, male
• display
• daily/weekly program
• Hot air ventilation (modulable and deactivatable) (Cherie H 14 Evo)
• Hydraulic kit with closed expansion tank, circulator pump and pressure relief valve.
• Pellet level sensor
• RELAX function (Deactivatable hot air ventilation)
•
Leonardo system
• THE MIND system with built-in Wi-Fi
• airKare system (Cherie H 14 Evo)
• ashKontrol system
AVAILABLE MODELS:
• Opaque white steel
• Bronze steel
• Dark gray steel
Optional:• Hydraulic kits
• Anti-condensation valve
Technical data
Cherie H 10 Evo
min/max
Cherie H 14 Evo
min/max
width
cm
63
63
depth
cm
58
58
height
cm
118
118
useful output
kW
3,8/10,5
3,8/14,2
useful output to the water
kW
8
11
efficiency
%
92,9
92,9
fuel consumption
kg/h
0,9/2,4
0,9/3,2
tank capacity
kg
29
29
autonomy
h
12/34
9/34
water content
l
22
22
Ø combustion product outlet
cm
8
8
Ø external air intake
cm
5
5
total weight
kg
240/265
240/265
vol. that can be heated (depending on the type of system)
m³
275
370
Pellet thermo stove
Other models