Open your mind to the domotic heat
The Mind is the innovative system that connects a pellet stove to the domestic wi-fi network; you can manage your heating through a Mind Remote remote control, The Mind APP (with wi-fi or bluetooth, which can be downloaded onto your smartphone or tablet from Google Play or Apple Store), the display.
Choose perfect heating: enter The Mind world.
TECHNOLOGICAL HEAT, IN YOUR HANDS
AIR heating Mind Remote and The mind APP
WATER heating Display and The mind APP

The main functions:
AIRKARE SYSTEM, performing a ionizer and ozonizer combined action.
WI-FI and Bluetooth, to remotely manage the heating.
RELAX function to disable the fan ventilation for maximum rest.
Time programmer, for customized heating.
EASY TIMER feature for ON/OFF programming.
Ventilation adjustment for personalized comfort.
Pellet level sensor: display alert warning product will still operate for a max of 30 mins approx.
Simplified or advanced use, for a technology within everyone's reach.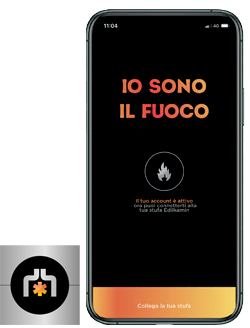 APP THE MIND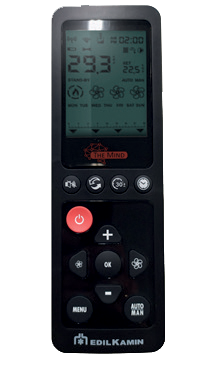 MIND REMOTE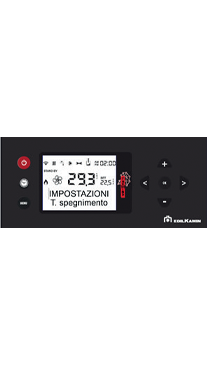 DISPLAY
N.B. The minimum system requirements to use The Mind App on mobile devices are the following:
• Operating System iOS 14 or higher or Android 9.0 or higher.
• On iPhone 6S, 7 and 8, the "zoom" function of the display cannot be used.

Moreover, we would like to inform you that HUAWEI devices (and associated brands, such as: HONOR), are not compatible with The Mind App.
This information may be subject to changes or updates.