PRODUCTION PLANT, GABBIONETA BINANUOVA (CR)
Gabbioneta is hosting the production plant, the Research & Development Lab. and the Octagon Meeting Room.
Manufactured and semi-finished products received in Gabbioneta from other Edilkamin sites as well, are being shaped into wood/pellet stoves and fireplaces throughout a high-tech automated production process.
The plant is a highly innovative one, symbol of a more eco-friendly culture: the 993.6 kW photovoltaic power system installed on the roof, makes the factory autonomous and more energy efficient, granting a CO2 emission reduction up to 588,6 tons per year.
The Octagon Meeting Room is a welcoming area with a strong visual impact, with modern audio & video devices, able to accommodate up to 40 people. A newly octagonal-shape conceived space, in which Edilkamin Staff may address to the present guests placed all around.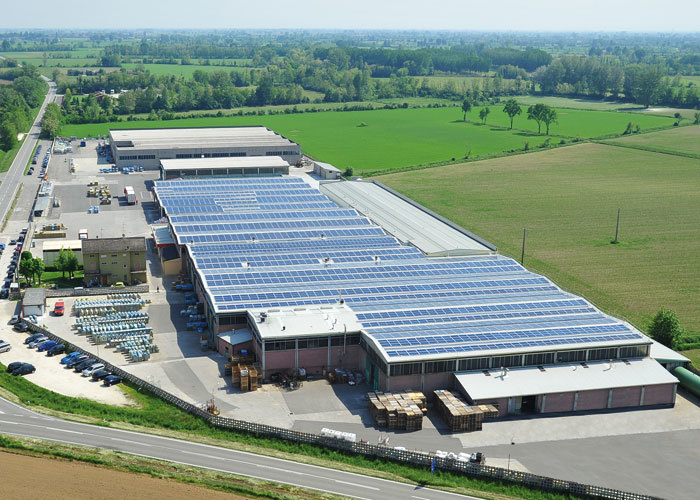 EDILKAMIN INTERNATIONAL - NEW BUILDING WITH SHOWROOM IN SARVAR – HU
Opened in September 2019, at our Hungary Sarvar plant, the newly built three-storey building covers an area of approx. 1.300 m², hosting a stylish showroom at ground floor, offices at all floors and a nice terrace.